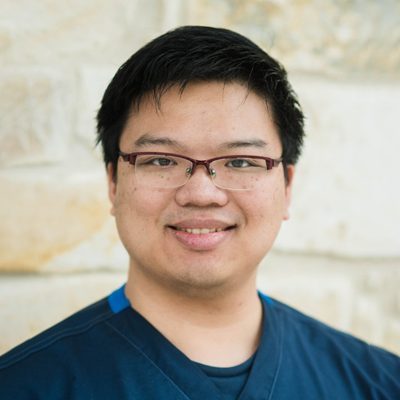 ACUPUNCTURIST
DR. JAMES
LOCATION: KILLEEN
Dr. James has been practicing Chinese Medicine and acupuncture since 2003 in Taiwan and has been practicing in Texas since 2012. He the 4th generation in his family to practice Chinese medicine, spanning over 150 years of passing down experience and knowledge!
Education
Dr. James graduated from Texas Health and Science University in 2012. During his studies, he had the most clinical hours of practice and was known as the student in practice with the most patient recommendations. Most of his patients show significant improvement after the first treatment session.
Dr. James is specializes in nerve damage, such as neuropathy, pinched nerve, trigeminal neuralgia, shingles, sciatica, carpal tunnel, abnormal tingling and numbness sensation; also in internal medicine, such as circulation, stress, digestive dysfunction, female issue, infertility, low energy, obesity, fibromyalgia.
Not only does Dr. James inherit the full knowledge of the most ancient medical science in the world but he's continued his education of modern health information in order to better provide treatment to his patients. It is his philosophy that the treatment is more than a "treatment." The goal of his practice is to give patients a healthier and better life quality in the most natural way, such as through acupuncture, herbal medicine and balance nutrition.